An Open Letter to Dahlem's Friends, Supporters, Donors, Members, Sponsors, Visitors, and Parents
July 24, 2020 Update
Thank you to our Wonderful Volunteers and Donors that keep Dahlem Going. Pictured are dedicated volunteers Paul Rice, who brought out his Billy Goat, and Phil Clark, who together mowed the west front of the Center on a very hot July day. Special Thanks to Jim Sheil who coordinates our Cut & Dab group and Misty Brunette, Volunteer Coordinator.
Thank you to Josephine Bacon who donated a like new used John Deere lawn tractor that we desperately needed.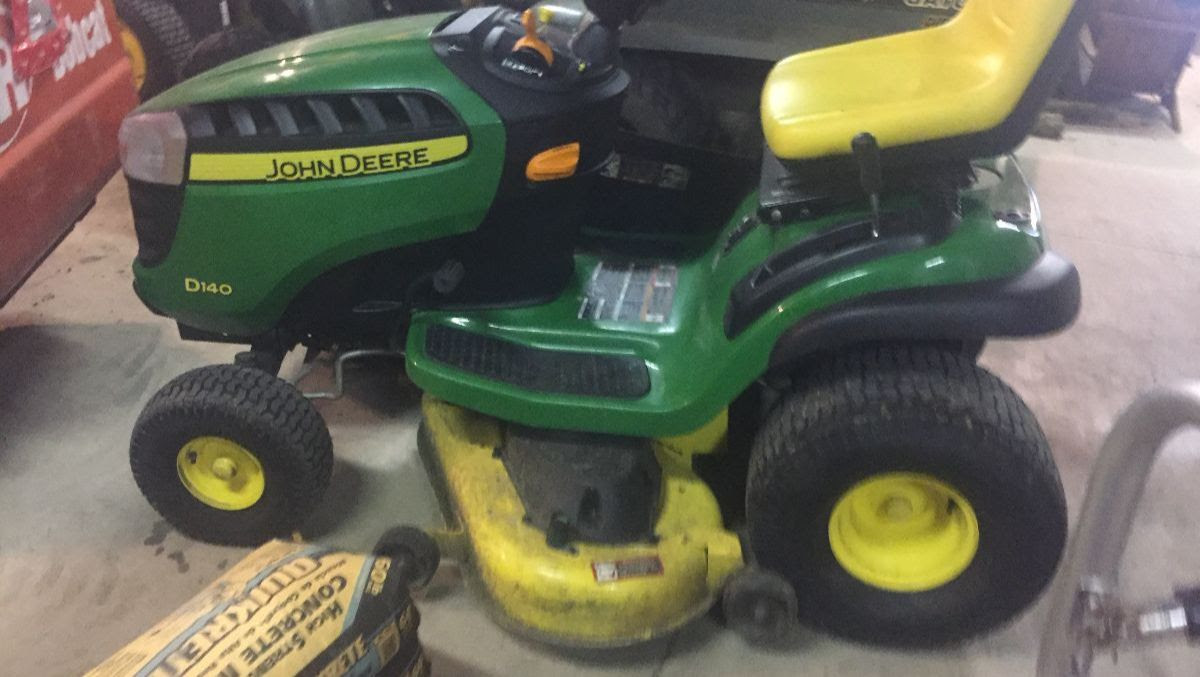 Summer Camp: Session four just finished up today (three more to go). Camp has been a roaring success with parents and campers alike. It has been extremely gratifying to hear the parent's compliments and thank yous for holding camp when so many organizations cancelled camp because of COVID-19. Our camp staff has done an outstanding job of providing memorable outdoor experiences to our campers under the restrictions that COVID has imposed.
Little Acorns Nature Preschool: Little Acorns Nature Preschool is set to open one month from today – August 24th. Denise Bigham, Office Manager, has been reaching out to parents to check on registrations for the school year. Parents if you have not responded to Denise please do so as we need to finalize 2020-2021 registrations. As with summer camp, Dahlem's Little Acorns will follow all the Governor's Executive Orders, LARA and the CDC guidelines and regulations regarding the safe opening of schools to insure the safety and health of all the students and staff.
Exciting News!  New Program with Trail Hikes, Observations and Astronomy!  Explore the Night is a new program that will kick off August 20th at 8 pm at Dahlem. This program is put on in partnership with Ella Sharp Museum. Registration is limited to 25 adults per night. Fees are $10 per person and registration will be on the Ella website. A brief joint description: Join Hurst Planetarium Operator Austin Edmister as he provides night sky tours and telescope observation onsite at the Dahlem Center. Learn what you can find in the Jackson night sky each season and learn basic telescope instruction. Let's explore and use our night senses! The goal for our night walk led by Dahlem Naturalist Educator Carrie Benham is to help people enjoy being outdoors after dark, help them feel safe, and share information about nocturnal animals (mammals, insects, birds, amphibians), the senses they use at night, and how we can better develop our own senses and awareness of the dark. More details on the four nights later.
Thank You to our Generous July Donors:
Jann Kruppa
Steve Hoekman
Josephine Bacon
Nancy Bauer
Donations and Become a Member to Support Dahlem
If you are able to donate to Dahlem at this time please do so by making an online donation or mailing your donation to the office. We appreciate a contribution of any size. When walking our trails you can drop a donation in one of our two boxes.  Please go to our website https://www.dahlemcenter.org.  If you cannot donate now please remember us in the future.
Please consider becoming a member. Currently our membership consists of 700 members but we have over 25,000 visitors annually that use our facilities and trails at no charge. Thank you to all of you who continue to donate during these difficult months and those who have renewed their memberships. Your donations are more important than ever!
Stay well and Healthy!  Thank you for your continued support of Jackson's Nature Place.
Sincerely,
Ben Dandrow
Executive Director
Dahlem Conservancy